Continuing Education has launched a Front Desk Representative Program in partnership with Youth Co-Op Inc., Youth Program funded by Career Source South Florida and Citi Foundation-Ready Set Go Program. This first cohort is comprised of a group of young men and women ages 18-24 from the Homestead area that are interested in pursuing a career in hospitality. And what a better way to start in the hospitality industry than with a Front Desk Representative Program! Ms. Olga Perez-Cormier is the lead instructor of this program. In order to complement the program and provide the students with first hand experience, Ms. Cormier organized a field trip to the Holiday Inn Express & Suites Miami-Kendall where the students met Mr. Constantino Papadopulos, General Manager of the property, and most important, an FIU Alumni.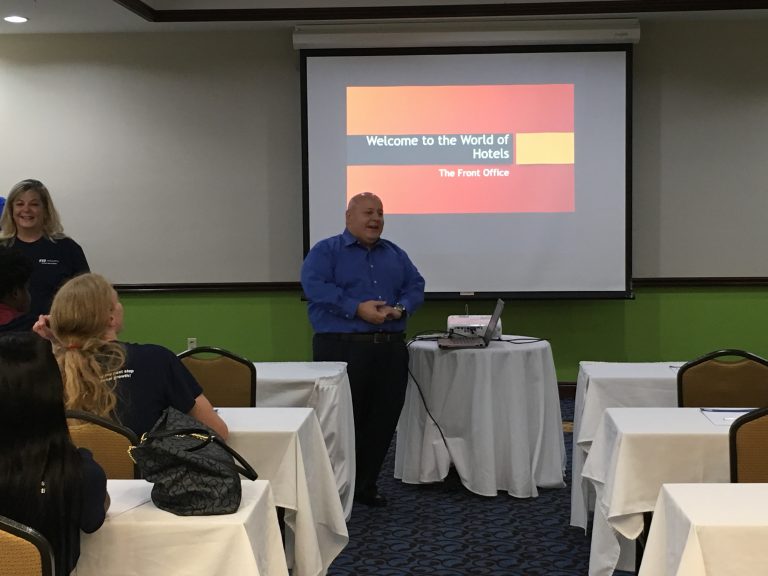 The students were presented with an overview of the hospitality industry, which included the different roles at a hotel.
The best part was touring the property and seeing both the front and back of the house.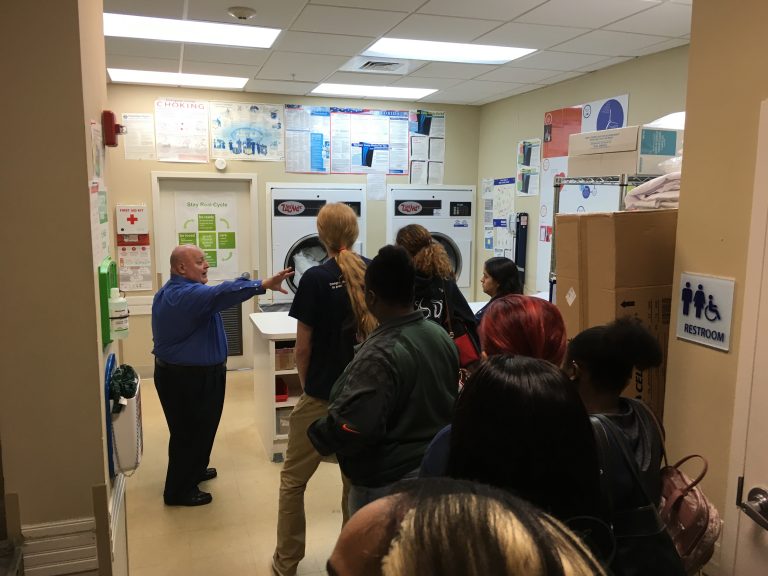 When asked about the student's visit to the property, Mr. Papadopulos said:
It was a pleasure having the students visit our hotel. They were fantastic. It was truly wonderful to see their interest, curiosity, and engagement. I hope the visit may inspire them and help realize that anything is possible. And who knows, maybe a career in hospitality lies in their immediate future.
It was really also a great learning experience for the students to have been able to have exposure, right on site, of what it's like to work at a hotel. We want to thank Mr. Papadopulos and his team for hosting all of us, their hospitality exceeded our expectations.