Continuing Education launched the second cohort of the Front Desk Representative Program in partnership with Youth Co-Op Inc., Youth Program funded by Career Source South Florida and Citi Foundation-Ready Set Go Program. This cohort is comprised of a group of young men and women ages 18-24 from the Little Havana and North Miami area. The participants are interested in pursing a career in hospitality and were attracted by the opportunity to participate in this program. Dr. Karen Wollard was the lead instructor for this program with Ms. Olga Perez-Cormier, co-teaching.
In order for the participants to better understand what it's like to work at a hotel, Dr. Wollard organized a field trip to the Miami Regency Hotel. Ms. Melissa Castillo, Rooms Division Manager took the group on a tour of the hotel which started at the Front Desk where a couple of the students were able to greet and shadow briefly Ms. Patricia Marenco, the Assistant Front Office Manager.
The students were then guided to the back of the house where Ms. Lisandra Ruiz, the Housekeeping Manager, answered all the questions they had related to laundry, rooms, shifts, safes in the rooms, among other things.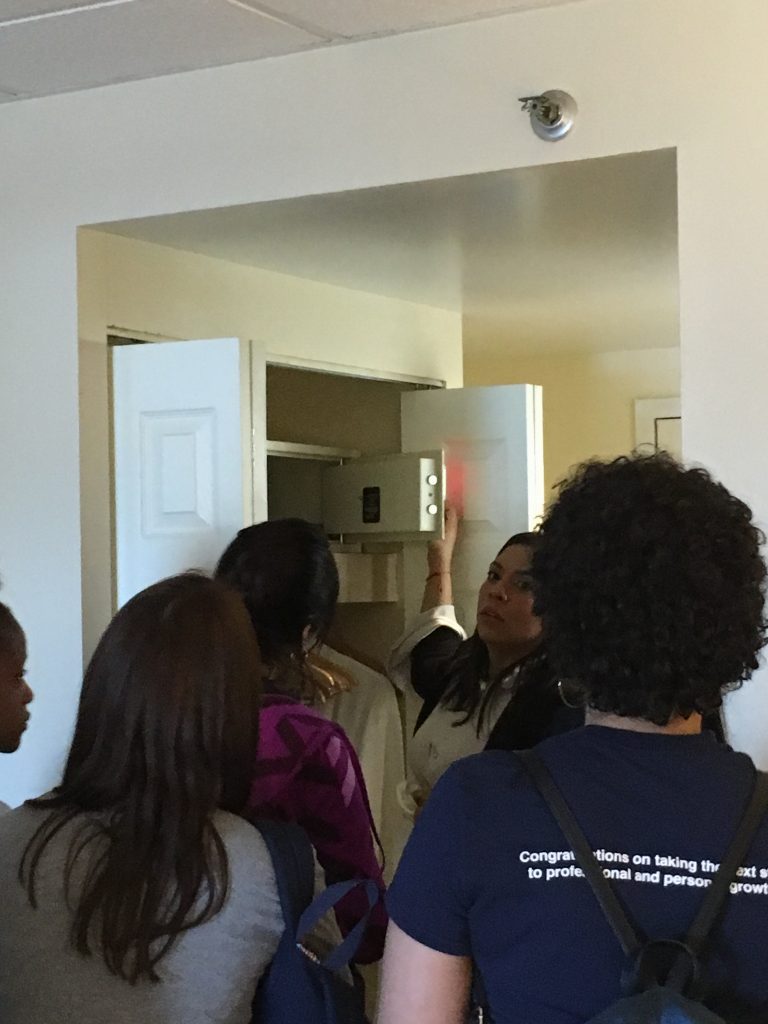 Mr. Jose Miguel Batista de Pool, the hotel's General Manager, talked to students about the many opportunities that exist in the hospitality industry.
The students enjoyed the visit as they were able to have first hand exposure of what it's like to work at a hotel. We want to extend our thanks to Mr. Batista de Pool and the great team at the Regency Hotel for hosting all of us. Their friendly hospitality exceeded our expectations.
When asked about the student's visit to the property, Mr. Batista de Pool commented,
Thank you for letting us host these talented students pursuing a career in hospitality. They were so eager to learn that it fills me with joy and hope for the upcoming generations. Hopefully, we met their expectations and were able to give a candid, behind the scenes look and perspective of the industry. The future belongs to the ones that believe in their dreams and putting in the work, and these students are the definition of just that.