Mr. Jason Tyszko, Vice President for the Center for Education and Workforce at the U.S. Department of Commerce Foundation, was the keynote speaker at FIU's Continuing Education Spring 2018 Workshop, held on May 11, 2018. The subject of his presentation, "The Future of Credentialing and Employer Partnerships: Challenges and Opportunities", was outstanding and relevant to the importance of higher ed aligning with industry . Some of the feedback received and lessons learned from participants were that, "Continuing Education affects many variables in the labor market. Further training and educational programs, in partnership with industry, will provide a pipeline towards employability."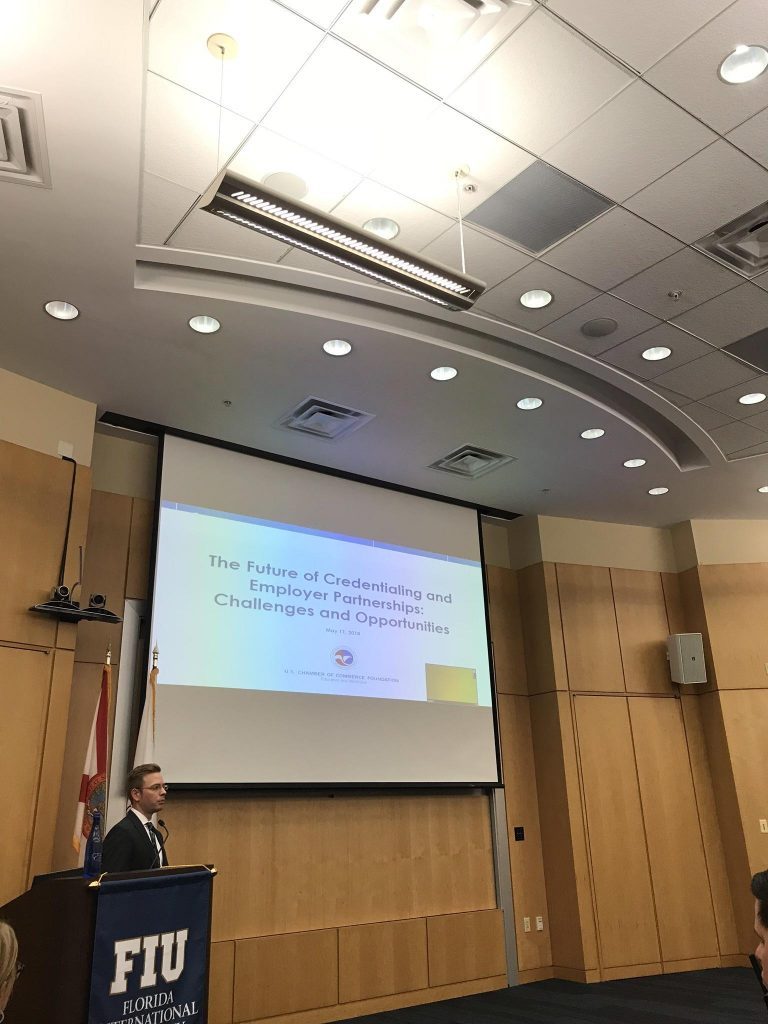 Staff from FIU's academic units, both noncredit and credit continuing education units, as well as professors and industry partners, were among the participants at the workshop.
Some of the key takeaways from Mr. Tyszko's presentation were:
Importance of industry partnerships to make sure higher ed is preparing future employees with the right skills for the job.
Importance of working with employers to reskill and upskill workers.
Importance of developing alternative credentialing strategies and employer partnerships that will also serve higher ed.
Learners understanding there is a direct connection between education to employment.
Investment in education in connection with workforce programs can create a pathway to future careers.
Higher ed needs to be recognized by industry for being a high-quality provider of talent.