The Office Continuing Education, in partnership with the Latin Chamber of Commerce of the United States, CAMACOL, and supported by the Coca-Cola Beverages Florida , held the fourth workshop on October 24th, on the topic of "e-Commerce". The series of four business workshops are part of Coca-Cola Beverages Florida support of the CAMACOL/Coca-Cola Business Incubator Initiative that reinforces the company's commitment to supporting economic empowerment within the local communities by helping the small businesses it proudly serves. The Office of Continuing Education developed the program content for all the workshops.
Andrés Amézquita, led the e-Copmmerce workshop training. Andrés has worked with Proctor & Gamble, Amazon, L'Oréal and Mattel. At Mattel he ran the Mattel direct to consumer eCommerce business for the US launching Mattelshop.com and overseeing eCommerce sites such as Barbie Collector, HotWheelsCollector.com and Fisher-PriceShop.com. Today he leads Branding, Digital transformation and Marketing for Stanley Black and Decker for Global Emerging Markets which include Latin America, Middle East, Russia, and Asia.
The objective of this workshop was for participants to learn:
Why eCommerce – eCommerce Around The World
Types of eCommerce Pros/Cons
World Players
How To Launch Your Own eCommerce:
1. Platforms and Business Models
2. Front End (Look and Feel, Features and functionalities)
3. Logistics/ Customer Service
4. Payments
5. Traffic Generation
6. Biggest Mistakes
UX Trends
eCommerce Trends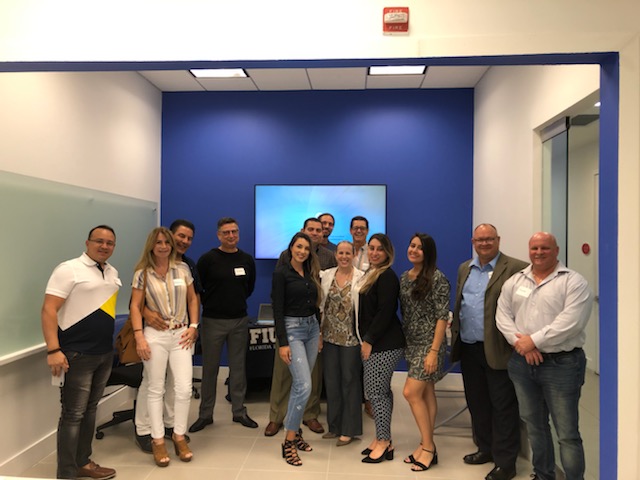 The workshop was very interactive and among the many things participants learned, was to examine the different platforms used to implement e-Commerce sites and which one would work best for their business.